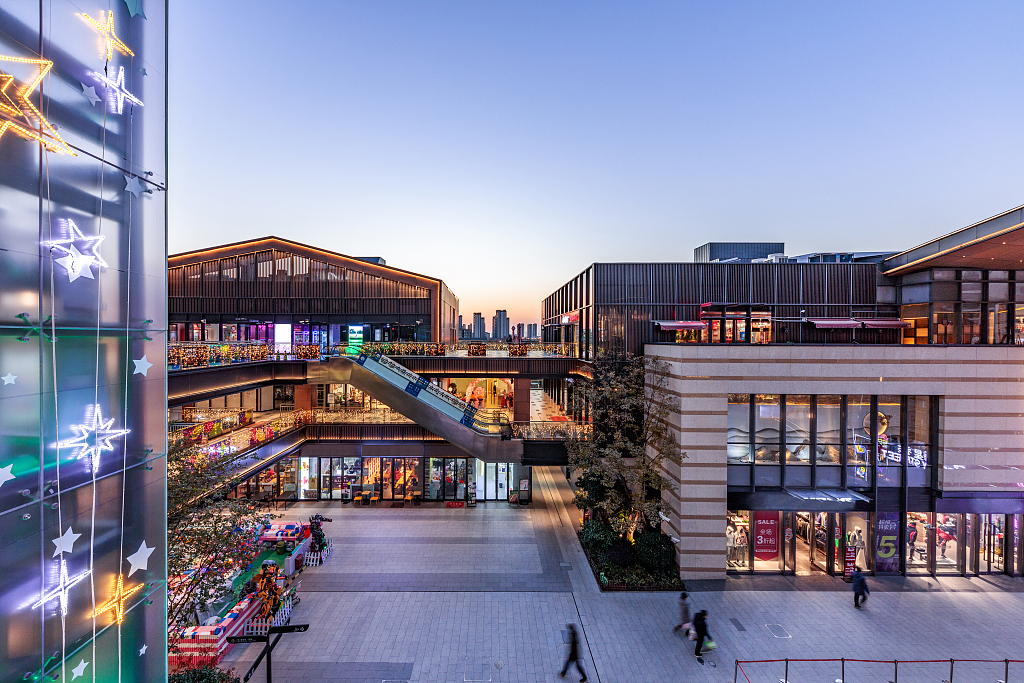 The latest trends in the Chinese consumer market
How overseas brands can take advantage of emerging consumer streams in China? Against global economic conditions that remain problematic and complicated, most foreign companies consider entering the Chinese market and building an online presence in China as vital growth opportunities for their business. Changing consumer preferences in the post-COVID age forces overseas brands to develop appropriate and sustainable long-term growth strategies, looking for new prospects, and exploring new business models in the consumer market. This article examines the potential for growth and the paths to localization in China for overseas companies, based on the prevailing retail consumer market scenario, the post-pandemic market opportunities, and the methods of entry in the Chinese market.
Changing consumer trends in an economically stable environment

During the 2023 first quarter, the Chinese economy showed encouraging evidence of strengthening, through a 4.5% year-over-year rise in gross domestic product (GDP) at constant prices, together with a 2.2% quarter-over-quarter growth compared to the same period of last year. Consumer goods retail sales grew by 5.8% on an annual basis, up 10.6% in March, while the consumer price index (CPI) climbed 1.3% year-over-year. Facing a slower speed of economic recovery than expected, policy measures to stimulate the economy are essential boosters for raising consumer spending and market growth.
Consumer habits have changed around the world due to current global economic uncertainty. Almost all consumers worldwide are planning on adopting cost-saving attitudes in their spending during the coming semester. Several months after the pandemic ended, consumers are slowly resuming their usual consumption practices adopted before the COVID-19 pandemic outbreak, such as shopping in-store and traveling again. Gradually rising from the effects of the epidemic, the economy in China appears to be recovering.
Consumer goods retail sales of essential and optional goods in the 2023 first quarter improved with respect to the same quarter of last year. Among the optional consumer goods segments, beauty and fashion industries rebounded in the first quarter, reversing last year's downward conjuncture. The trend indicates that consumers are gradually increasing their demand for fashion and beauty products. In contrast, durable goods retail sales, including furniture and home items, declined due to an increasing variety of outdoor entertainment options and decreased demand for household products goods and in-home types of equipment, leading to a slower pace of growth than last year.
China's current foreign investment use reached 1.23 trillion yuan in 2022, a 6.3% rise year-over-year. Additionally, imported consumer goods have been increasing. In the first quarter of 2023, according to customs statistics, imports of consumer goods amounted to 478.74 billion yuan, an increase of 6.9% from the last year. The value of e-commerce cross-border imports increased from 1.8 trillion yuan in 2017 to 3.4 trillion yuan in 2022, growing by around 14%. Brands from overseas are increasingly entering domestic e-commerce platforms. Between 2017 and 2022, the compound annual growth rate (CAGR) for foreign brands in China reached approximately 52%, indicating rapid growth in Chinese e-commerce import consumption.
The rise of prospects in the fast-changing consumer market

A new wave of transition is occurring in the retail market, fuelled by changes in the industry brought about by the return to work after the COVID-19 pandemic. New business models are opening up new revenue streams for specific sectors to gain growth potential in the post-COVID age. In light of the evolving lifestyles of consumers, innovation demand has increased, resulting in more business opportunities for various consumer goods segments. The ease of restrictions on societal interaction and traveling boosted the consumption of alcoholic beverages, cycling, camping, outdoor activities, and pet products. Outdoor and camping topics remain popular, with several subcategories emerging, including outdoor footwear and clothing, outdoor gear for kids, fishing equipment, and cycling accessories. Tmall Global and Taobao's search volume for "outdoor" products increased by 659% between 2021 and 2023, accounting for hundreds of billions of dollars in sales.
Due to the growing demand for high-quality health care, consumers have grown increasingly interested in healthy and beauty-oriented products. Health food consumption in China reached 870 billion yuan in 2021, driven by growth in low-fat and low-sugar food products of 127%. According to the forecast, the industry will continue to grow at a 14% compound annual growth rate (CAGR) over the next five years. In a world where consumers are becoming more aware of the benefits of healthy food, they are more likely to purchase nutritional supplements with clear healthy ingredients and explicit features aimed at satisfying their health and nutritional goals.
In addition, as Chinese consumers are gradually educated about perfume and self-delighting consumption concepts, a growing demand has emerged with consumers looking for a greater variety of products and personalization in what they consume. Consumers are more and more interested in imported goods, such as cosmetics and baby products, while there is a growing number of niche markets emerging. According to sales data from the Tmall Global platform, consumers are increasingly willing to spend on niche hobbies. Clearly, niche consumer products are becoming more popular and mainstream.
Sales channels are evolving as well, shifting from offline to online sales and accelerating online-to-offline (O2O) commerce, a business strategy that draws potential customers from online channels to make purchases in physical stores. Such developments were already occurring before the COVID-19 pandemic, but have been clearly intensified by it. New e-commerce channels, in particular group buying and live streaming, offer overseas brands greater sales chances, strengthening their market position. Moreover, e-commerce channels facilitate brands' direct entry into more affordable markets before expanding into top markets and cities. Chinese retail market sales of physical goods increased by 6.2% year-over-year in 2022 as a result of consumption growth.
China's policies on foreign investment

Policies that encourage foreign investment create an atmosphere of openness for overseas brands in China and motivate them to intensify their relationships in Chinese markets. Earlier this year, the Central Economic Conference recommended enhancing the stability of international investment expectations, encouraging foreign investment growth, and promoting international trade and economic cooperation as new development drivers. In that regard, the Catalogue of Encouraged Industries for Foreign Investment (Edition 2022), effective since January 1, 2023, significantly increased competition and opened up markets in sectors of the modern service industry. Furthermore, a growing number of cities are working towards building international consumption centers. More than 20 cities are launching actions and implementing plans to encourage global companies to enter the market and strengthen their involvement in China. Overseas brands are expected to find new opportunities in China as the impacts of these policies become more effective.
Market entry and development of overseas brands

While China's domestic market continues to open up, foreign brands still find it difficult to step into China. To begin with, they must assess the Chinese market's existing condition and evaluate surrounding circumstances in order to decide the best course of action. Whatever penetration method is used, it is often a long and complicated process for overseas brands to enter the Chinese market. In order to fully understand the market environment within an industry, brands must conduct a thorough market assessment before executing their strategic planning. Combining the information from the analysis of the market with the underlying capabilities of the company is a crucial framework for formulating a suitable market entry strategy.
Furthermore, it's crucial for overseas brands to select and choose appropriate service agencies and partners in China, according to business and marketing demands. Moreover, brands from abroad must fulfil formalities and legal processes, including trademark registration in China, applying for business licenses, obtaining clearance from custom, and passing import/export compliance controls. Once the necessary practices for market entry have been completed, foreign companies should subsequently refine their business models to fit the local market conditions. Taking these steps is essential for foreign brands looking to make their way through the challenges of the China market.
Briefly, in the pre-entry preparation process overseas brands must analyse the structure of the market entry, identify and evaluate distribution channels, and select local service agencies and partners. Regarding the procedures for entering the market, foreign companies have to accomplish the pre-import registration requirements, acquire pertinent certifications, fulfil packaging specifications, obtain Chinese labels, pass the inspection of commodities entering and exiting the country, and clearance by custom. Concerning strategies for post-entry growth, businesses from abroad shall focus on establishing a presence in the Chinese market, plan and implement a marketing strategy, and optimize their own strategies through the monitoring and evaluation process.
Entry methods for foreign brands: authorised operation, independent operation, and joint venture

Brands from abroad wishing to enter the Chinese market can choose from a variety of alternatives, ranging from a Sino-foreign equity joint venture (SJV), which is a limited liability company that has the status of a Chinese legal person, to an e-commerce cross-border platform. Each entry method has its own strengths and pitfalls and can be grouped into three main types: authorised operation, independent operation, and joint venture.
Authorised operation describes the practice by which foreign product owners authorize domestic distributors to sell their goods within specified territories, maintaining control of both the brand and the market. Brand owners benefit greatly from authorized operations, reducing investment risks and taking advantage of the local distributor's market knowledge as a means for fast market penetration. Once an overseas brand develops a stronger market position the foreign company can shift into independent operation mode. It's also important to consider that such an authorised operation method may result in a lack of deep market understanding on the brand owner's part and difficulties in directly managing brand communication, largely depending on channels provided by distributors.
Independent operations can be achieved as foreign entry through e-commerce cross-border platforms, as well as Chinese entry through local entities engaged in e-commerce platforms and general trade. E-commerce cross-border platforms are international trading channels gaining ground in the Internet era, granting importers lower entry requirements and direct contact with consumers. Among its benefits are competitive tax rates and an extremely fast market entry timeframe. As such, overseas brands need to take into account logistics issues, restrictions or obstacles connected to platform specifications, and operating system procedures.
The Chinese entry option for independent operations involves overseas companies setting up local entities in China to increase their engagement in the Chinese market through localization plans. However, the most effective way for overseas brands to reach Chinese consumers and build brand awareness across a wide variety of services and products is by combining offline and online tools to develop marketing strategies customized for the specific market and based on local preferences. Even so, if foreign companies don't have enough knowledge and adequate resources to finalize their plans, they could face severe financial losses and untapped chances to gain market shares and profits.
According to Chinese law, a joint venture in China is an enterprise involving Chinese and foreign investors. Both parties own a portion of the equity in the company, and both investors are engaged in running the business within the company's management, taking on profits and risks proportionally to their stake. Recently, joint ventures have increasingly been considered an ideal choice among foreign companies seeking entry into China, as well as for overseas brands already established in China, in order to optimize their business models and plans. managing directly their brands. In other words, in response to Intensified transparency in the Chinese market, businesses are increasingly developing strategies that are tailored according to their performance.
A joint venture helps foreign companies get a deeper understanding of the local industry environment, policy orientations in regional markets, and regulatory framework. As a result, such a partnership entry method reduces the difficulties faced by foreign companies entering Chinese domestic markets and speeds up the localization process. Furthermore, joint ventures let brands capitalize on their resources and skills in marketing, technology, and funding, remaining in control of their brand's image.
Definitely, the success of overseas brands in China is closely linked to their level of localization. In this regard, it is essential to engage a local and reliable partner with deep market knowledge, which can result in a key factor for a brand's growth and success, bridging foreign companies over entry barriers, and supporting them to establish their presence in China market smoothly during current times of fast-paced evolutions and rapid transformations.