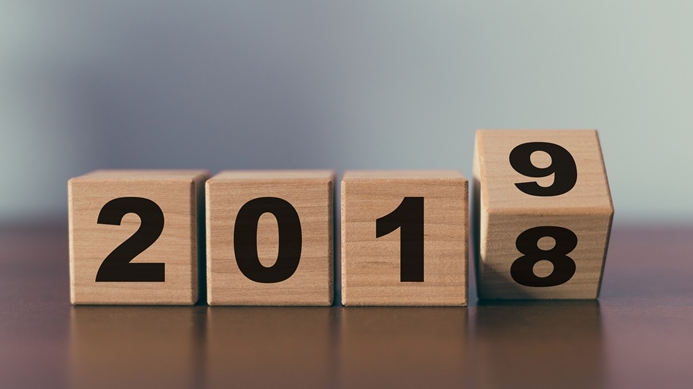 HKEX IN 2018: YEAR IN REVIEW
On December 21, 2018, Hong Kong Exchanges and Clearing Limited (HKEX) has had an exceptional year, reporting record January-September results, record high trading activity and a return to the top of the world's IPO fundraising table.  Other highlights have included the opening of the HKEX Innovation Lab, new rules that support the listing of more, and more varied companies in Hong Kong, and exciting and sustainable momentum in derivatives trading.
Financial, Corporate & Strategic Highlights
Record revenues reported in Jan-Sept 2018, of $12,296 million, up 27 per cent.
Jan-Sept 2018 profit attributable to shareholders up 35 per cent to $7,484 million.
Laura M Cha named HKEX Chairman in April.
Trading commenced on the Qianhai Mercantile Exchange, a brand new commodities trading bourse in Mainland China.
Opened HKEX Connect Hall, located in Central, Hong Kong, exemplifying HKEX's role in connecting markets and forging lasting relationships.
HKEX joined United Nations partnership programme for sustainable capital markets.
HKEX joined The World Economic Forum as Strategic Partner Associate.
Innovation
HKEX Innovation Lab opened - pioneering the adoption of new technologies that support business needs across the firm, promoting collaboration with external fintech companies, and encouraging creativity and forward-thinking within HKEX.
Partnership with Digital Asset, a disrupter in distributed ledger technology, to explore the development of a blockchain-powered post-trade allocation and processing platform for Northbound trading through Stock Connect.
IPOs and Listing
New Listing Rules in Q2 2018 set the stage for welcoming a more diverse group of companies to Hong Kong. The new listing chapters have enhanced the range of opportunities available to investors and the diversity of companies that have sought, and are seeking, a listing on Hong Kong's public markets.
Hong Kong again became the world's premier IPO market, the sixth time in the last 10 years.
Amended Listing Rules rolled out to make the delisting framework more effective to address concerns about prolonged trading suspensions.
Market consultations launched on proposed changes to continuing listing criteria, rules on backdoor listings and other rules, part of our ongoing efforts to raise market quality.
Products and Markets
Introduction of new securities trading system: Orion Trading Platform – Securities Market.
15 new Exchange Traded Fund (ETF) listings welcomed to the market.
Introduced Long-dated Hang Seng Index (HSI) and Hang Seng China Enterprise Index (HSCEI) futures and options, HSI Gross and Net Total Return Index futures, HSCEI Gross and Net Total Return Index futures and MSCI AC Asia ex Japan Net Total Return Index Futures.
Introduced after-hours trading of stock index options.
The London Metal Exchange (LME), a wholly-owned subsidiary of HKEX, launched proposals for the responsible sourcing of metal in listed brands.
Market Statistics
Today, HKEX published 
market statistics
 for the period 1 January to 14 December 2018.  Year-to-date highlights include:
$277.85 billion raised through IPOs, the most since 2010
Record high securities market turnover.
Record high derivatives market volume.
Several new all-time highs in single year trading volume, including Stock Options and HSI, HSCEI and USD-CNH* futures.
Several new all-time highs in single day trading, including HSI futures and options and USD-CNH Futures
Several new all-time highs in open interest, including HSCEI futures and options.
Separately, statistics from the LME are also available in the market statistics published today.  As of 14 December 2018, the LME's average daily volume for base and ferrous contracts combined was 733,895 lots, up 18 per cent on the average daily volume of 624,480 lots in 2017. HKEX would like to thank its customers, partners and the wider financial markets' community for their engagement and support in 2018.  We look forward to working with all of you in 2019.
* 
USD: US dollar; CNH: offshore RMB