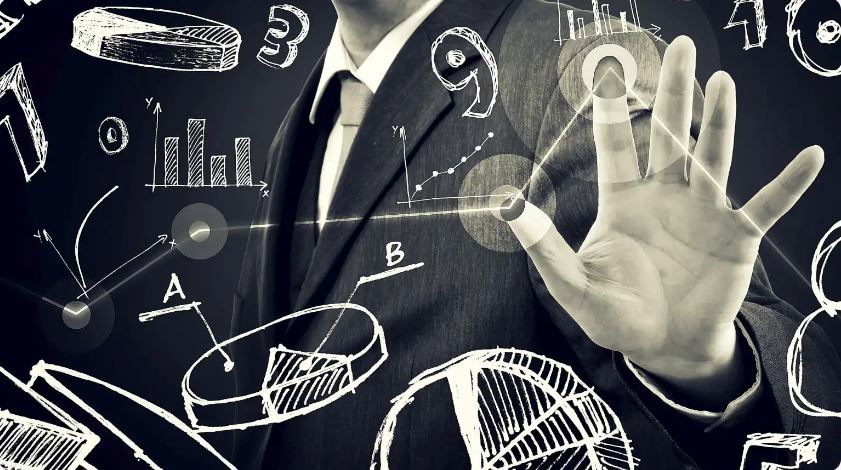 Enhancing business performance the Hong Kong's perspective on Chief Data Officers
CDOs have quickly become more prominent around the world, occupying a position in 27% of leading firms today.
Do companies need Chief Data Officers (CDOs)?

CDOs have quickly become more prominent around the world, occupying a position in 27% of leading firms today. A Chief Data Officer (CDO) is a corporate officer responsible for enterprise-wide governance and utilization of information as an asset, via data processing, analysis, data mining, information trading and other means. CDO is not just a position's title, but it's a role based on work scope, seniority, and standing within the organization. The presence of CDO appears to be closely linked to strong financial performance.
In Asia-Pacific region, the number of firms hiring CDOs grew from 6% in 2021 to 9% in 2022, increasing by 1.4 times. In spite of the economic downturn due to COVID-19, CDO-equipped organisations had a slower decrease in revenue growth estimated at 7%, about 10% lower than other companies. Across three-quarters of industries, companies with a CDO report in general a net 5% in revenue growth rate improvement compared to those organisations without a similar officer. It was estimated that for some industries – such as energy, utility and real estate – the difference in revenue growth rate was even as high as 25%.
Although CDOs are becoming increasingly popular, the number of CDOs among global top companies in Asia Pacific is still the lowest worldwide, with just 6% of firms in Hong Kong having one. In this article, we examine the causes of the rise of the CDO position in Hong Kong, the challenges these executives face, and the potential future of this vital role.
Can companies benefit from hiring Chief Data Officers (CDOs)?

Over the past few years, as data volumes have exploded, organizations in a variety of industries and regions globally have appointed CDOs at the executive level. The number of world's leading public companies with a Chief Digital Officer has risen by 28.5% from 2021 to 2022. A growing number of CDOs are emerging across almost all industries and regions around the world. Do these trends suggest the CDO is establishing itself as a critical position of organisational leadership, which provides real value to the businesses?
According to the analysis, the percentages of major global companies with a CDO show a rise from 33.7% to 38.1% in North America, a jump from 25.7% to 41.6% in Europe, a growth from 22.1% to 33% in the Middle East and Africa, a slight increase in Asia Pacific from 6.5% to 10.2%, and a decrease in South America from 27.1% to 13.4%, leading to an increase from 21% to 27% worldwide as a whole.
CDOs have to face a variety of multiple challenges, such as data privacy, data security, skills shortages, lack of talents, as well as integration and siloing of data. In Hong Kong, one of the major challenges is promoting data literacy throughout the organization, which means introducing a data-driven decision-making culture. In addition, protecting sensitive data has become a key priority for organizations worldwide, following the rise of cyber threats, including ransomware attacks. Recently, there has been an increase in the emphasis placed on 'defensive' data topics such as data security, regulation, and governance, instead of 'innovative' topics such as generating new business value or increasing data growth.
The implementation of the Personal Information Protection Law (PIPL) and the Cyber Security Law (CSL) in China has forced organizations to evaluate the risks involved in using personal information for analytics. The 8.026-billion-yuan ($1.19 billion) fine to Didi Global Inc serves as an example of the dangers of not meeting data privacy and security requirements in China. The issue of data sovereignty remains a key concern for Hong Kong-based and mainland Chinese organizations.
Furthermore, with a shortage of data professionals, Hong Kong's CDOs often have difficulty for recruiting, training, and retaining skilled data professionals. Technological advancements, including Artificial Intelligence, Machine Learning, Data Lakes, and Customer Data Platforms have driven an increase in demand for data professionals. Senior business stakeholders often rely on data directors for the development of strategic plans and case studies, working with data teams for executing data projects.
An overview of the rise of CDOs

According to industries analysed, during the last year's Asia-Pacific business cycle, CDO roles have been adopted significantly, leading an increase of 1.4x (compared to 1.3x globally) from 2021 to 2022. Several factors have contributed to the growth of the CDOs, in particular increased regulatory requirements, increased data volume and complexity, and the need to achieve competitive advantages over competitors.
Financial institutions and other Hong Kong corporations must adhere to an extensive network of local and international regulations requiring them to collect, analyse, and report enormous amounts of data, thereby making it necessary to hire an in-house Chief Data Officer. Due to the increased investment in data capabilities by Hong Kong companies through the leadership of expert data professionals, CDOs play an increasingly important role.
How the role of CDO will change in the future

Looking forward, organizations' journey toward digital transformation has been accelerated during and after COVID-19 pandemic, as remote work and digital operations become more prevalent. The modern companies embrace new technologies and do business based on data. Using advanced technologies like Blockchain, Artificial Intelligence, and Machine Learning, reinforces the importance of Chief Digital Officers.
CDO roles will continue to grow in popularity and become increasingly critical as data governance is emphasized. Given the increasing importance of data to an organization's business strategy, data governance practices will become more essential, in order to ensure data quality, security, and compliance. Key roles for CDOs will be to serve on the Data Governance Committee and develop data initiatives.
Therefore, the rising of CDOs in Hong Kong demonstrates the city's dedication to leveraging data in order to drive innovation and competitiveness across the Asia-Pacific and the globe. Since the role of the CDO continues to evolve, organizations must realize the importance of investments in data capabilities, and recognize the value of Chief Data Officers for long-term success.