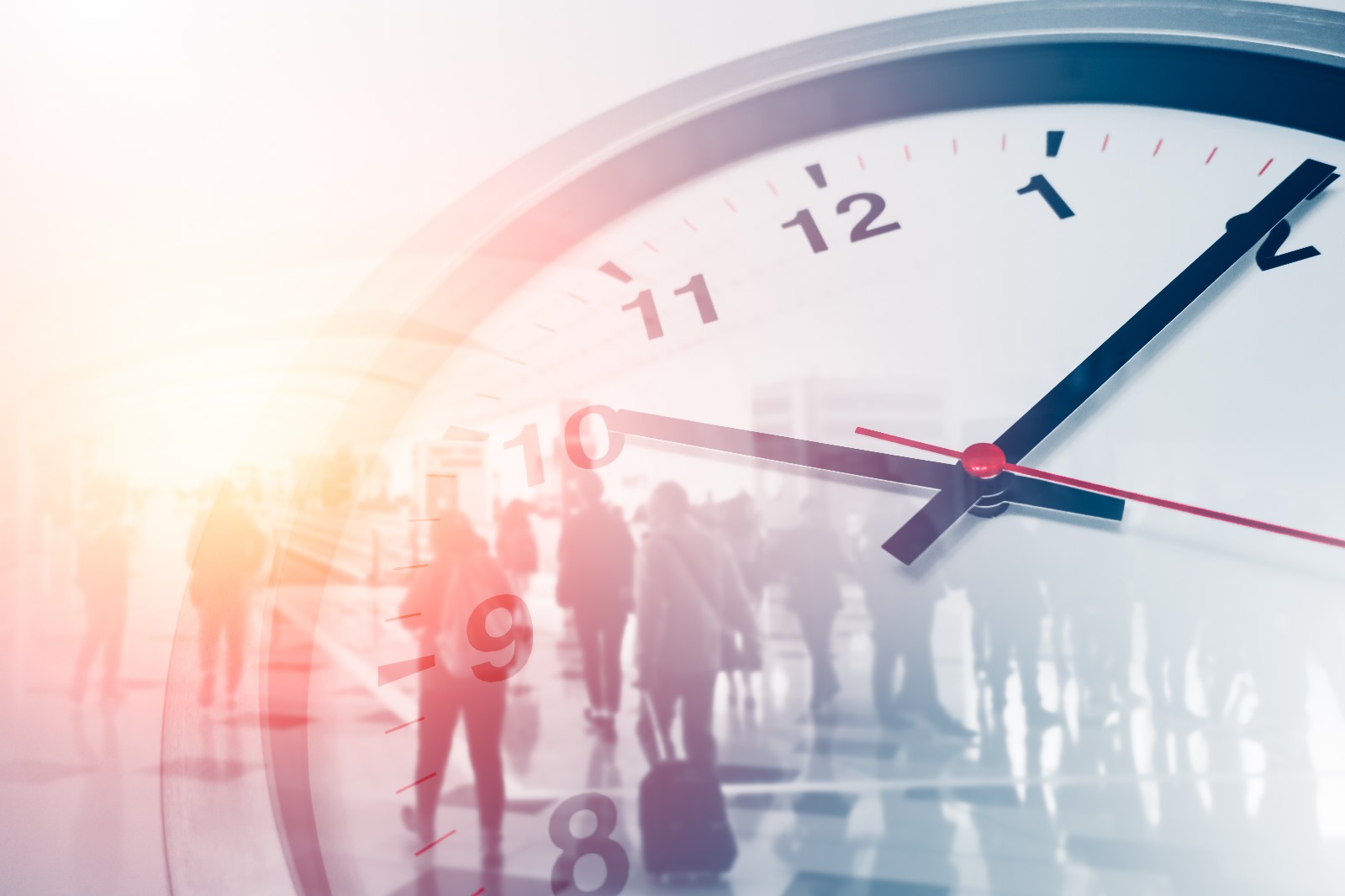 Insights into the Global Entertainment and Media Forecast 2023-2027: Highlights for Hong Kong
Consumer and advertiser spending data of the E&M market for 53 countries and 13 segments are projected over the next five years in this report. The 53 countries include among others Hong Kong, Mainland China, the United States, the United Kingdom, France, Germany, Brazil, India and Japan. The 13 market segments analysed are as follows: augmented reality ("AR") and virtual reality ("VR"), esports and video games, home video and traditional TV, non-fungible tokens ("NFTs"), Metaverse, out-of-home advertising ("OOH"), over-the-top media services ("OTT"), books, magazines and newspapers, podcast, music and radio, TV advertising and internet advertising, internet access and data consumption, cinema, and business to business ("B2B").
A Global and Hong Kong Perspective on Entertainment & Media (E&M)

According to the analysis, E&M revenue is supposed to increase in 2027 to US$2,832 billion globally and US$11 billion in Hong Kong, with a compound annual growth rate ("CAGR") respectively estimated at 3.79% worldwide and 3.47% in Hong Kong.
Globally, a refocus on internal growth and a reset of expectations, due to a decline from 10.6% growth in 2021 to just 5.4% in 2022, represent an important turning point for the E&M market. Today's businesses are leveraging technology, specifically artificial intelligence ("AI"), to increase creativity and productivity. In addition, the digitalization of E&M products is reducing production and distribution costs, boosting creative approaches to business models, use of technology, distribution, monetization, market, customers and profits.
The current scenario for E&M is rapidly changing. The fast-increasing growth in virtual reality, artificial intelligence, non-fungible tokens and Metaverse are influencing consumer behaviours, with advertising now taking over. In such a dynamic market, the smartphone is the leading driver of internet access, while VR and AI provide consumers with a more immersive experience. Moreover, the future of accessibility lies in cloud gaming. In the meanwhile, community-based crowdfunding websites enable fans to support creators directly.
Emerging markets are seeing the most rapid growth from over-the-top media services. OTT relates to technology that allows streaming of content over the internet to a wide range of devices, such as smartphones, computers, tablets, and smart TVs, at the request and to suit the requirements of the individual consumer. The OTT term itself stands for over-the-top, which indicates that a content provider is going over the top of existing internet services. Streamed content includes video, music, and messaging. In previous years, a consumer would take out a cable subscription and their cable TV provider would be responsible for the supply and availability of programming. Now, users can sign up to OTT streaming platforms and access their content over the internet.
There are two types of OTT streaming: free-to-access and pay-to-access. Many OTT platforms now provide services on a paid subscription basis, but a large number run advertisements on their platform to generate revenue. Some platforms offer a mix, providing packages that allow users to either access for free with advertisements or pay for an advertisements-free experience. The most commonly referred to OTT service is video streaming. Netflix, Amazon Prime, HBO Max, Disney+, Hulu, and YouTube are OTT providers in the video streaming space. Spotify is considered an OTT platform in the audio streaming space for both music and podcasts, while WhatsApp, Telegram, Slack, and Signal are considered OTT platforms in the internet messaging space.
Mobile augmented reality consumer revenue, with an estimated compound annual growth rate of 26.0% from 2022 to 2027, is the fastest-growing metric covered in the forecast. Secondly, VR gaming revenue has been growing rapidly. Instead, revenue from digital music downloads is declining at the fastest rate. In FY 2022, consumer spending declined across the segments as higher living costs led to lower subscription spending. In the years 2022-2027, the E&M market will reach US$903.2 billion with a CAGR of just 2.4%. However, E&M's advertising revenue continued to grow faster than its related consumer in 2022. Approximately US$1 trillion in annual advertising revenue is expected between 2022 and 2027, resulting in a compound annual growth rate of 4.5%.
Overview and macro trends of Hong Kong

In cinema, OTT video, and business-to-business segments, Hong Kong's compound annual growth rate shows stronger expansion compared to the global market. By 2025, Hong Kong's cinema industry will return to its pre-pandemic peaks, reaching US$273 million by 2027. The rapid trade show increase in Hong Kong expected in the post-COVID period will drive a 7.2% CAGR for 2027 B2B revenue to $944 million, while conventional television and print advertising will continue to decline in light of digital advertising's channel dominance.
Revenues from Hong Kong's E&M market will be boosted primarily by consumer spending, in line with global trends (aside from Mainland China), and advertising spending will shift from consumer to B2B. The spread of digital platforms and streaming services has transformed consumer behaviours, encouraging more people to consume digital content instead of traditional media (i.e., television and print), and moving on towards subscription-based models. Lots of media and entertainment companies in Hong Kong offer subscription services, causing a decline in physical sales revenue. Consumer preferences keep changing. Personalized and immersive experiences are increasingly in demand. Therefore, companies must offer high-quality products and services in order to attract clients and drive consumer spending.
Following a positive upturn in 2021, Hong Kong's E&M growth is expected to remain steady at a CAGR of 3.47% from 2022 to 2027. Solid growth has prevailed in Hong Kong E&M since 2022 after COVID-19, led primarily by cinema and B2B trade shows. According to the estimates, by 2027, Hong Kong's E&M revenue will reach US$11 billion.
Cinema

Hong Kong's cinema box office revenues are estimated to rise in 2023, rebounding from COVID-19. A different trend can be seen in Hong Kong in 2022 compared to the global scenario. Box office revenues in Hong Kong fell by 6.6% in 2022, due to the closure of cinemas during the first four months of the year, when COVID-19 cases increased in Hong Kong at the beginning of 2022, requiring cinemas to close in order to prevent COVID-19's variant Omicron outbreak. The cinema industry in Hong Kong will return to the pre-COVID level by 2025, reaching US$273 million in 2027. By the way, a number of cinemas have closed permanently.
In response to the COVID-19 pandemic, local film production has been supported by Hong Kong audiences. A wide range of Hong Kong high-quality films accounted for 29.5% of the cinema revenue market share. Furthermore, the commitment of the Hong Kong government to fund local productions under new schemes launched by the Hong Kong Film Development Council boosted the industry, promoting collaboration with other Asian regions. Nowadays, Hong Kong remains the most important film distribution hub in the Asia-Pacific.
Business-to-business

Nearly two-thirds of Hong Kong's B2B market was driven by trade shows in 2018. The trade show industry has been struggling since 2022 and is expected to reach pre-COVID levels in 2027 when revenue is estimated to reach $548 million. In the business-to-business sector, Hong Kong's CAGR is forecast at 7.16% between 2022 and 2027, exceeding the globe's 2.93%, enhanced by trade shows. In 2022, the B2B market in Hong Kong slowed sharply following the interruption of trade shows. The growth rate in 2022 was only 10.7% as a result of COVID-19 restrictions reintroduced after an Omicron outbreak that began earlier in the year. With the end of quarantine measures for inbound travellers in September 2022, the growth is expected to be rapid in the current year. Trade show revenue in Hong Kong will grow at 12.55% CAGR increasing from US$303 million to US$548 million by 2027, mostly fuelled by 2023's growth.
Internet advertising

Digital and internet advertising will dominate Hong Kong's advertisements segment, with revenue rates similar to Global (excluding Mainland China). Digital advertising is replacing traditional advertising. Hong Kong's internet advertising market is expected to grow at 6.44% CAGR, from US$1.55 billion in 2022 to US$2.12 billion in 2027. Advertising is increasingly moving to mobile devices, given the rapid development of 5G applications and usage that will continue to change the market landscape. As technology advances and social media become more prevalent, consumers are getting familiar with on-demand content and digital platforms. Consequently, the E&M industries are forced to modify their products and go digital.
Globally, the revenue from mobile display advertising is forecast to grow at a compound annual growth rate of 8.8% from 2022 to 2027, while internet advertising revenues will grow at 7.2%. In Hong Kong, advertising revenues from mobile displays are expected to grow at a CAGR of 8.1% from 2022 to 2027, outpacing the internet advertising segment's average CAGR of 6.4%. Video advertising on mobile devices remains the main driver of Internet advertising growth. Data usage and the 5G applications are accelerating the growth of the industry. In addition, social media platforms continue to attract more content creators. In 2022-2027, video internet advertising on mobile devices is projected to grow by 12.32%. In the meantime, with regard to traditional media, TV and newspaper advertising revenue continues to decline in Hong Kong in favour of digital advertising. The result will be a continued decline in printed publications due to the rise of digital media. In 2027, Hong Kong's mobile display advertising market will represent 61.28% of the total.
Generative AI

Generative Artificial Intelligence describes algorithms that can be used to create new content, including audio, code, images, text, simulations, and videos. Recent breakthroughs in the field have the potential to drastically change the way we approach content creation, following the path marked by Artificial Intelligence (1956), Machine learning (1997), and Deep Learning (2017). In other words, Generative AI provides written, visual, and auditory content based on prompts or existing information. Generative AI processes existing data patterns and uses them to produce new data, text or images according to user input. Moreover, Generative AI models can interact with users in a human-like manner. Nowadays, Generative AI models are several in the market, such as ChatGPT, OpenAI, GPT-4, Codex, Whisper, Jukebox, DALL-E, Point-E, and so on.
Generative AI is already being used by global and local companies. All business sectors can benefit from Generative AI. It can review financial reports, create job postings and recruit new employees, write code, check it, and document it, as well as provide first-level IT support. Generative AI is able to analyse answers to requests for proposals ("RFPs"), verify contracts, perform market research, analyse feedback about products, and ensure material delivery and product quality assurance. It can keep staff informed of operational problems and set up shift schedules, prepare sales proposals and reach out to cold customers, provide customer service by answering questions and documenting field service jobs, and so on.
Moving forward, responsible governance of Generative AI technology represents a significant turning point, stating that data and artificial intelligence use should be considered in terms of their moral implications as part of any organization's values. At the same time, companies should recognize and anticipate key public policy and regulatory changes as a means of aligning compliance processes and responsible business activities. Implementing transparency in model decision-making is essential, as well as empowering people and minimising negative environmental impacts, ensuring high performance and reliability of Generative AI models, defining and measuring fairness and testing systems, improving their cybersecurity, protecting the privacy of data, and preventing physical harm with the design and testing of such systems.
When considering the adoption of Generative AI, it is essential for companies to assess the risks and set priorities based on them, enhancing cybersecurity, data security, privacy protections, following regulatory developments, and considering a quick win use case as a starting point.