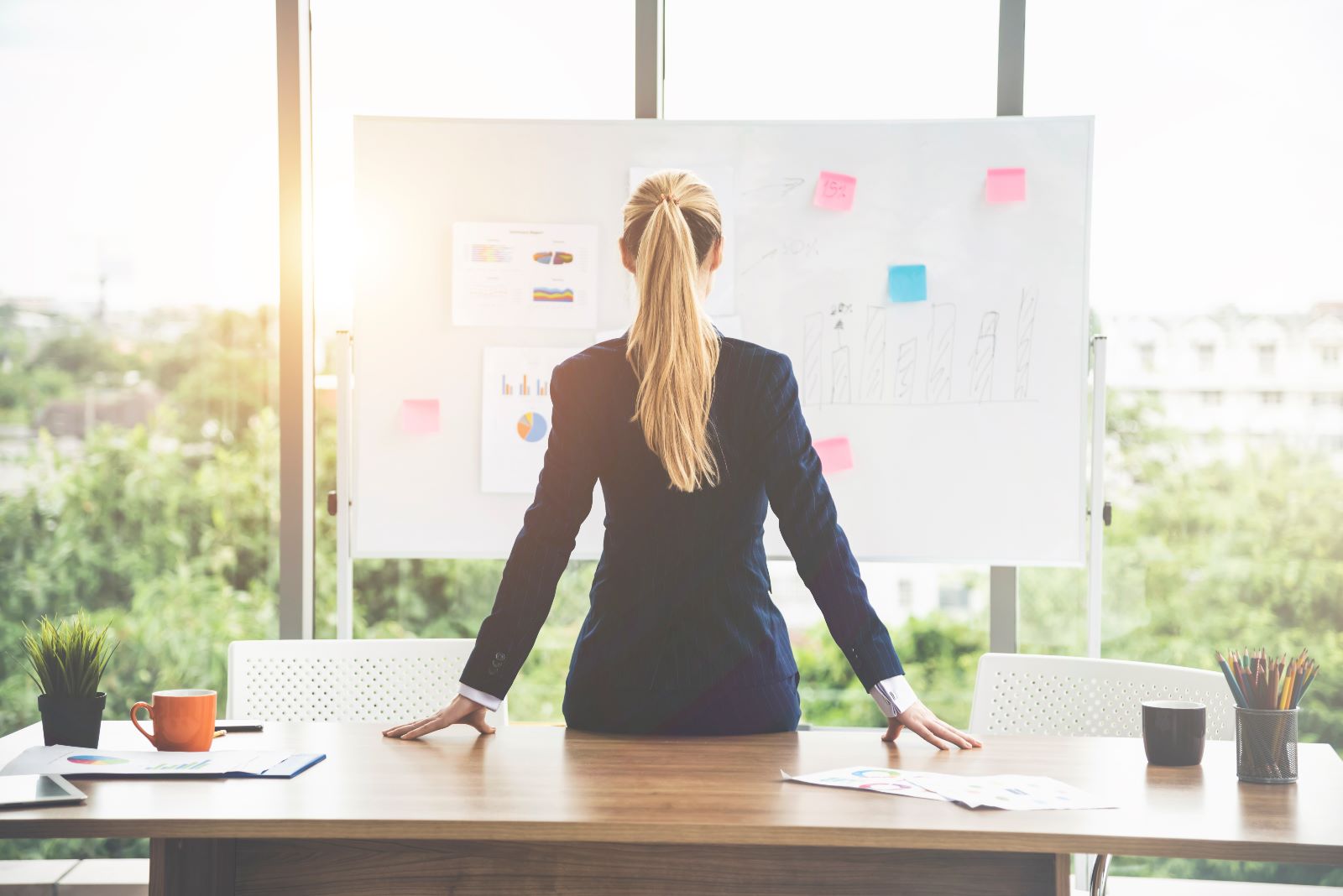 Trends in the Luxury Market
As global travel and socializing have resumed progressively, and even exceeded pre-pandemic levels, the global market is recovering. With luxury brands expanding their product offerings to a broader consumer base and adding new selling channels, the global luxury market has grown back to its pre-covid level.
Market outlook for the global luxury industry

In 2022, the US and EU witnessed strong growth, fuelled by consumers' desire for socialization and consumption, while APAC region's growth rate slowed, because of the lock down of China in H1 2022 and the prolonged COVID-19 restrictions in H2. However, APAC region has still potential to be untapped due to consumption power of young generations, the increasing internet penetration, and social media exposure.
Asia-Pacific has become one of the most important growth engines of the global luxury market, and China is the main driving force behind its growth. By 2025, the global luxury market is expected to reach USD 444.7 billion at a Compound Annual Growth Rate (CAGR) of about 11%. According to estimates, China's luxury market is expected to reach RMB 816 billion in 2025, representing about 25% of global luxury market share.
Achieving growth and sustainability through customer values, future spending on luxury goods is still expected to grow due to the perception of better quality, despite the increasing luxury items costs. As a result of global trends, China's luxury market is currently influenced by inclusiveness, integration, circularity, and Metaverse. Owning luxury goods in China is still a reflection of social status.
Impact of global trends on luxury market

High Net Wealth Individuals (HNWIs) remain the mainstream of luxury market. Taking up 46% of the global wealth, HNWIs are less susceptible to economic fluctuation and have greater consumption power. HNWIs are more likely to purchase luxury goods, driven by exclusivity, scarcity, value and mystery in luxury items. Increasing numbers of HNWIs are resulting in increased willingness to spend on luxury goods. In 2020, HNWIs' total wealth grew by four times from 2000 to USD 1,916 billion. According to estimates, HNWIs may contribute 40% of the global luxury market consumption in 2025.
Luxury industry is changing in order to attract younger customers by expanding product lines, utilizing diversified offerings for attracting a larger customer base through the expansion of product and service portfolios, as well as innovative Direct-To-Consumer (DTC) sales strategies, in order to enhance consumer experiences through integration and partnership. In other words, brands are targeting a wider audience as luxury becomes more flexible and customized, disrupting the underlying meaning of luxury itself.
In this context, Gucci has launched a series of collections in collaboration with other brands, such as "Adidas x Gucci", "The North Face X Gucci", and "Doraemon x Gucci". Using a smartphone camera, Chanel launched a "Lip scanner" App that identifies a colour and matches it with Chanel lipsticks by Artificial Intelligence (AI). Apple and Burberry have partnered to develop "R message" App for improving personalized communication, utilizing digital technology to innovate the DTC model.
Key implications of such innovative business models are extending accessibility to a broader audience, rather than only to the excessively wealthy class, improving consumer experience via DTC, together with consolidation, integration, and partnerships approach.
Worldwide, a growing awareness in public opinion of risks and questionable actions along the value chain explains the continuing trend of sustainable development and circularity among luxury brands. Brands are actively promoting sustainability and traceability throughout the entire value chain, including sourcing, production, operations, and usage of luxury items. Luxurious consumers are therefore more likely to accept and pay premium prices for sustainable products. Customer attention is also focused on resource consumption, pollution, and animal welfare.
As a response to 2020's campaign by the Humane Society, Prada pioneered a fur-free policy. Taking influence from the mushroom leaf, Hermès launched a mushroom leather-based version of its classic Victoria handbag in 2021. A 100% natural and non-toxic biodegradable dyeing substitute is being developed by Kering Material Innovation Lab. To encourage creative re-use of materials, LVMH launched "Nona Source" in 2021, to resell high-quality fabrics and leathers at competitive prices (up to 70% off).
The luxury industry integrates circularity into the value chain to achieve sustainability, creating as well resale, recycling, rental, and sharing markets with great growth potential. The global second-hand luxury market is projected to grow by 13% between 2021 and 2027.
Gucci launched a second-hand shop in partnership with The RealReal, a top luxury resale marketplace. Each time a single order is placed through The RealReal, a tree will be planted by the NGO named One Tree Planted.  In 2021, Valentino launched a Vintage service that allows customers to resell items for credit that can be used to purchase new Valentino collections in flagship stores.
To enhance and even overturn consumer experiences, luxury brands are leveraging Metaverse and high-tech, reimagining the immersive customer journey, or providing Non-Fungible Tokens (NFTs) as points of contact for younger generations. With customized digital connections to markets, leading luxury brands are pioneering the Metaverse, making brands and products easier to discover, engage with, and experience via the Metaverse.
Virtual Reality (VR) engages customers through tools such as VR headset, commonly used to play games or watch movies or TV. Testing and browsing stores via VR led to the purchase of luxury products, or to the purchase of digital products and NFTs, such as avatars, digital artwork, and digital real estate, to experience an immersive retail environment or anything else in a virtual world.
Metaverse's functions can be used as an engagement-driver for a virtual experience, for advertising and marketing, for creating clubs and communities inspiring brand loyalty, to provide a virtual sales channel for physical goods, to offer a virtual sales channel for digital products, or for creating an authentication method to verify identity.
With the launch of "Louis the Game", LVMH has been able to create an experience and attract more potential customers through a free mobile game App. Gucci has created a permanent Metaverse community in the Roblox called "Gucci Town" that includes four different areas, to drive loyalty within a club or community, as part of its ongoing effort to enhance interaction. In order to engage the audience, Givenchy Parfums launched a new beauty house on Roblox's Metaverse, featuring a makeup station in which avatars can virtually apply cosmetics. Dior's first Metaverse show for Fall 2022 menswear was designed as part of an advertising and marketing campaign. Selfridges launched the "Electric/City" App for a range of special physical and digital clothing and garments, as channel for selling physical products, by using body tracking and customized Augmented Reality (AR) lenses. In collaboration with Prada and Cartier, LVMH developed "Aura Blockchain Consortium", an authentication tool which uses blockchain technology to increase transparency and traceability during the product lifecycle.
The development of Marketing Technology (MarTech) has become a critical competitive advantage in luxury market, and a staple in digital marketing campaigns. MarTech describes a range of software and tools that assist in achieving marketing goals or objectives. As consumers' purchasing behaviours change rapidly, understanding how to effectively reach and influence consumers has become a key challenge for advertisers. Nowadays, there are countless channels through which consumers can interact with brands and make purchasing decisions. The path a customer takes to purchase a product or service is known as customer journey, and consists of four stages: Awareness, Interest, Purchase, and Loyalty (AIPL).
The first step in the customer journey is awareness. This is where consumers are introduced to a product or service and become aware of its existence. The goal of advertisers at this stage is to build brand recognition and create interest in the product or service. The interest stage is where consumers begin to research and evaluate the options available to them. Consumers are likely to use a variety of sources to gather information, including product reviews, competitor comparisons, and recommendations from friends and family. The goal of advertisers at this stage is to position their product or service as the best choice by highlighting its unique features and benefits. The purchase stage is where consumers decide to purchase or take a desired action. This is the ultimate goal of the customer journey and the stage where advertisers want to focus their efforts. The final stage of the customer journey is loyalty. This is where consumers become repeat customers and continue to do business with a company over time. Advertisers can use this stage to maintain the relationship and keep the customer engaged with the brand through loyalty programs, customer reviews, and other forms of customer engagement.
Outlook for the luxury market in China

The online penetration rate for most luxury categories remains low in China, while the luxury market is expected to grow at a CAGR of 16%+ between 2022E and 2025E. Significant trends of growth involve in particular younger generations, Chinese traditions, online penetration and duty-free channels. China's market is dominated by HNWIs with strong consumption power, followed by Post 90s, Gen Z and future Alpha, who tend to favour socialization, individuality, novelty, and self-achievement. Luxury's growth is also driven by duty-free channels, which bring luxury to a whole new top level. Therefore, the Hainan Free Trade Port (FTP) emerged as a potential growth engine for luxury brands in China.
China's HNWIs prefer to invest in "true luxe", choosing premium luxury products, which represent a market with an Annual Growth Rate (AGR) of 25%, seeking exclusivity, scarcity, distinction, and mystery. In this regard, key Implications involve high-end products and value-preserving products, including watches and jewellery, luxury and noble services, exclusive scarcity, customization, DTC business model, high frequency 360° touchpoints to provide first-hand information by whatever means, as well as spiritual pursuit, original style and brand heritage.
Major luxury brands are expanding into China, introducing Chinese festival-oriented new products and limited editions, in addition to custom and localized offerings influenced by traditional Chinese culture. Across channels and products, luxury brands are accelerating their online journey and online penetration, by digital transformation and online deployment of products and services.
Mainland China has seen the Post 90s become the leading contributors to the luxury market, driving brands to offer more diverse designs based on Chinese culture in order to meet their needs. Post 90s contributed to about 46% of personal luxury market size. China's luxury incremental market accounts for 59% of the Post 90s including Gen Z. The concepts of socialization, individualism, ever-shifting, and self-rewarding boost market growth. Self-reward, social avant-garde and extreme novelty are the most important features for Post 90s. Brands competition focuses on light luxury consumers, and objects of interest at outdoor social events, regarding sports and technical apparel. Young people's preferences become more reflected in luxury designs. Luxury industry enhance brand marketing through promotion, maximizing traffic with socialization scenarios, in particular by fashionable Chinese style, which are favourable for Gen Z, utilizing both online innovation and novel offline pop-ups channels to drive disruption.
Chinese festivals and traditional culture play a significant role in luxury brands' marketing strategy competition in Mainland China, in order to gain market share and consumers preferences, through designs of tailor-made products and global limited editions. To win Chinese consumers, luxury brands integrate Chinese traditional culture into their products and services. An active, young and large consumer base with high consumption power provides an attractive environment for luxury brands to compete. Marketing activities around Chinese festivals are carried out by luxury brands in order to gain a stronger market presence based on the positive image and brand value that supports the country.
Utilizing online channels and platforms advantages, luxury brands in China accelerate digital transformation and optimize online deployment strategies. Boosting online journey increases users' lifetime value by optimizing price coverage and product drainage. The layout of products on different online channels has been differentiated by brands.
For the 2022 "Double 11" in Mainland China, Tmall was the #1 transaction E-Commerce (EC) platform, and TikTok was the #1 livestream platform. A total Gross Merchandise Value (GMV) of RMB 1,115.4 billion was generated by the 2022 "Double 11" between 20:00 Oct. 31 and 23:59 Nov. 11. Over 200 luxury brands launch 100k+ products at T-mall's "Double 11", including luggage, apparel, jewellery, cosmetics etc. as popular categories and limited editions, customised, co- branded, special and new product series. "Double 11" on Tmall launched 12-month interest-free instalments for 200k+ products across all categories, and 24-month instalments for some high-end luxury items for the first time.
Second-hand market for luxury products has also become a factor of highlight and opportunity to revive the fashion industry. Luxury consumers are increasingly embracing circular-fashion and sustainable consumption. Chanel "Classic Flap", Louis Vuitton "Speedy", and Hermès "Kelly" are the top 3 resales.
As a result of outstanding performance, tax advantages and business opportunities, the Hainan FTP market is crucial for luxury brands looking to expand their business in Mainland China. Luxury brands benefit from the Hainan duty-free market. Duty-free channels open up a new market for luxury goods, by which a number of luxury brands are expanding their operations in China, including Hermès, Kering, and LVMH. About 13% of China's luxury market comes from the Hainan duty-free market. Imports of categories that are not included in the catalogue of taxable imports through Hainan FTP will be exempted from tariffs after the closure operation of the whole island in 2025.
Hainan FTP offers significant opportunities to Mainland China, in particular after 2025. According to Hainan FTP Master Plan, trade and investment will be free and convenient by 2025, allowing early achievements to be realized. 2035 will mark the new height of China's global openness, facilitating free and convenient trade, investment, capital flows, and transportation across borders, maintaining data security. By 2050, there will be a high-level FTP in Hainan, with a strong global impact in all areas.
Top priorities concerning Hainan FTP include facilitating free and convenient flows of trade, investment, cross-border capital, independent customs operations with free flow through the first line and efficient control at the second line, implementing tax system fully authorized by law, with the lowest tax rate in Mainland China, ensuring a security management system for cross-border data transfers, and launching pilot projects on the management of security across borders too.
By building long-term trust and relationships with consumers, luxury brands can gather user-authorised information, offer membership benefits, and avoid price discrimination and misleading marketing using big data. Luxury brands shall plan the implementation of compliance and rectification measures, assess the sensitivity of information when determining the operation authority level, encrypt and de-identify data using technical measures of security, and optimize the utilisation of data as a digital asset by developing advanced algorithms.
Forecast for the luxury market in Hong Kong

Over the past three years, Hong Kong's luxury retail landscape has changed significantly. Social unrest and three years of border closures led to a dramatic decline in inbound tourists, however local consumption salvaged some retail sales. Furthermore, Hong Kong has seen a number of multinational luxury brands and other clothing, apparel, and accessories brands exit the market in the past three years, reducing the variety of Hong Kong's overall retail offering.
With Mainland China becoming a stronger alternative, Hong Kong's luxury market is likely to continue to undergo transformation. In the past few years, luxury brands have invested more in Mainland China. Since 2020, almost all brands have reduced the number of stores they operate in Hong Kong. Prada closed its largest flagship store in Hong Kong in 2020. Times Square Causeway Bay's LV boutique closed in 2021. Chow Tai Fook closed 15% of its stores in Hong Kong between 2020 and 2022, but almost doubled its stores in Mainland China, opening 3,100 more.
In contrast, brands continue to invest in Mainland China and new brands have been established only in Mainland China over the past few years, bypassing Hong Kong. 55% of the world's new luxury brand stores opened in China in 2021. Over time, the price difference between Hong Kong and Mainland China has decreased, subject to currency fluctuations. A historical price advantage of 30-40% over Mainland China currently has decreased to 15% at present. In addition, once Hainan FTP market becomes fully duty-free by 2025, Hong Kong pricing difference will be further threatened.
E-commerce remains highly competitive in Mainland China. Hong Kong has a significantly lower e-commerce penetration rate than Mainland China, despite recent increases. The e-commerce segment of the luxury retail industry in Hong Kong remains small. Growth potential for e-commerce in Hong Kong remains lower than in China, mainly because of Hong Kong's geographic location and ease of access to physical stores, which is especially true for luxury.
Making Hong Kong a regional hub for luxury retail, since the standards of customer service in Mainland China and Hong Kong are largely the same, more attention should be paid to unique product offerings and customizing products, ensuring that Hong Kong remains on top of the latest international trends, utilizing Hong Kong's cosmopolitan shopping experience to cater to Asia's high spenders, in order to differentiate itself from Mainland China. Luxury brands have however opened some very exclusive offerings in Hong Kong.
Considering the retail footprint in China is growing, and Hong Kong has been downsizing to serve a smaller local and tourist base, offline retail in Hong Kong could look forward to new premium flagship stores in high-end residential developments in the near future. Hong Kong's luxury retail future depends on leveraging the Guangdong-Hong Kong-Macao Greater Bay Area (GBA) too. In fact, Shenzhen, Guangzhou, and a large part of Guangdong province remain underserved in terms of high-end malls, making Hong Kong a popular shopping destination for residents of the GBA.
GBA can be viewed as both a cost-effective and flexible solution for balancing demand in APAC and China. Various advantages are associated with GBA as an alternative to logistics setup, considering a closer and more harmonious relationship between Hong Kong, Macau and China, the access to a broader range of markets, especially in the fields of trade and logistics, the position in a number of free trade zones, including Nansha, Qianhai, and Hengqin, and the connection with Hainan FTP.
More FTZ, FTP and bonded zones/ports are now under development, such as Qianhai Shenzhen-Hong Kong Commerce Trade and Logistics Town, Sanya Bonded Logistics Center, and Haikou Airport Comprehensive Bonded Zone. In the GBA, more duty-free operators have set up stores and APAC CDCs. The 14th Chinese Five Year Plan calls for expanding duty-free zones to other cities, such as the Guangzhou and Shenzhen. A duty-free shopping hub has been proposed for Yantian, Qianhai, and Luohu districts of Shenzhen. Enhancing logistics flexibility between APAC and China, the China Duty Free Group (CDFG) announced the establishment of its APAC Regional CDC in Qianhai Bay Bonded Area, and several third-party logistics companies (Li & Fung, Sinotrans Logistics) are moving to Qianhai Trade and Logistics Town.
Establishment of Distribution Centres (DC) in Hong Kong, GBA and Hainan FTP will result in different advantages in terms of lead time to market, cost, and synergistic effects in the business. DC in Hong Kong imply longest lead time (29 days), higher warehouse (WH) cost, and synergy with local businesses in Hong Kong and Macau. WH bonded at GBA involves shorter lead time (from 18 to 19 days), lower WH cost compared with Hon Kong, and synergy with GBA. Instead, Hainan Bonded WH should result in shortest lead time, but construction of Hainan's bonded area is still in progress, and the service quality will be evaluated further.
Takeaways from this article

In conclusion, following the pandemic, luxury brands should prepare and respond to recovery, disruptions, and new opportunities. On global scale, luxury markets worldwide are regenerating from the pandemic stronger, more resilient, and more agile after two years of turbulence. With China as its main driver, APAC has become the main growth engine of the global market. Korea, Vietnam, and the Middle East may be the next growth areas with high potential. Focusing on sustainability, luxury brands should develop a sustainable value chain and Environmental, Social, and Governance (ESG) strategy, design an innovative business model for a sustainable future, engage customers with green initiatives, sourcing in an environmentally friendly manner, develop products that promote biodiversity and eco-design, providing transparent and traceable operations.
According to HNWIs and Post 90s preferences, focused on diversity, novelty and individualism, luxury brands are called to enhance brand value by differentiation, attraction, localization, and innovative marketing, encouraging the consumption of sustainable products, maximizing sales with innovative branding scenarios, leading through innovative strategy, operational excellence and cutting-edge technology, offering unique, exclusive, and extraordinary consumer experiences. As well, luxury brands shall implement a portfolio of products and services that is diversified to attract a greater range of customers and meet their diverse needs, fulfilling identity motivations and enhancing emotional and spiritual achievement through culture capital, adapting and engaging with the fast-changing demands of the digital age, enhancing DTC and E2E supply chain capabilities through consolidation of ecosystem partnerships, increasing penetration of online services for sustainable growth, and optimizing omni-channel management.
With the increase in online penetration and duty-free market deployments, China will have a big growth in the luxury market. As a shopping paradise, Hong Kong's luxury market will be able to benefit from global and China recovery, enhancing its competitive advantage. As a result, the city has the potential to become a hub for e-commerce deployments across North Asia. Three years of border closures have transformed Hong Kong's luxury retail landscape. Hong Kong has seen luxury brands rethink their store footprints and reduce their presence. Some brands are investing heavily in Mainland China or opening flagship stores there exclusively. Exchange rates and strong e-commerce penetration in Mainland China are narrowing price differentials between Hong Kong and Mainland China. It is expected that Hong Kong's luxury market will continue to transform as Mainland China emerges as a viable alternative.
However, Hong Kong's luxury sector will be able to rebound because of its status as an international financial hub without sales tax and customs duty. In order to remain competitive, it needs to focus more on unique or customized products that are on the cutting edge of international trends. To differentiate itself from Mainland China, Hong Kong needs to leverage its cosmopolitan shopping experience. GBA will also play a significant role in the future of luxury retail in Hong Kong. A number of districts in Shenzhen and Guangzhou, and large parts of Guangdong Province, lack high-end malls and retail outlets. Hong Kong's appeal as a shopping destination for people living in the GBA is likely to continue.